I am sure lots of you are confused by raw hair and virgin hair, this article will tell you the diffirence between them, and help you to understand what hair suits you better.
Raw hair is 100% unprocessed hair that is collected from one donor. It has never been chemically processed or had any heat applied to it. Raw hair comes in its natural state unlike virgin hair. This is the highest quality on the market. Raw hair is very natural looking and blends very well with your own hair. The bundles are fuller and can last up to 5 years with proper care. It's basically unaltered and therefore 100% pure hair. Understand that raw hair is all virgin hair but not all the virgin hair makes for raw hair.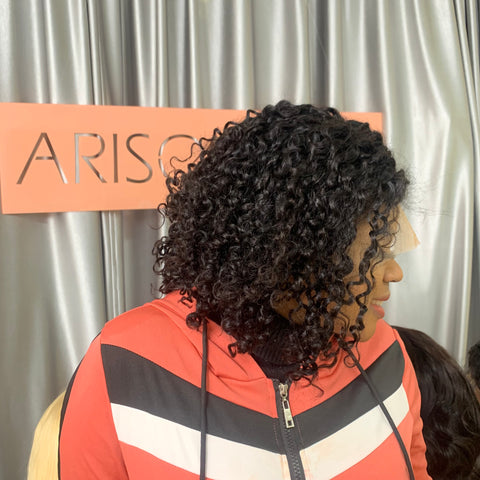 Raw Hair features:
The hair comes from the same person 
Raw hair is 100% unprocessed Hair
Premium quality
100% human hair
The cuticle is aligned
Hair that has not been altered in any way by steam or chemical treatment.
There are 3 basic textures: straight, wavy, and curly. The entire bundle of raw hair is collected from a single donor. You don't mix different hair from different donors. The raw hair is the highest level of quality hair that you may purchase.Since the raw hair is sourced directly from the donors, it lasts longer than most other hair types. Because raw hair is unprecessed, the hair is less silky and it's also coarser than virgin hair type.
Virgin hair is more popular because you can dye, cut, and bleach the hair and treat it as your own. If you have the correct virgin hair, you should be able to color it to any of your desired color. If that's not the case then that's not the virgin hair. The hair type usually has strong vitality.
Virgin hair is steamed to achieve different textures. Raw hair has not been altered in any way by steam or chemical treatment. Both hairs are mostly from a human donor and they never undergo excessive processing. This means that they shouldn't have a strong scent or even the strong factory scent or odour.  If you notice a strong smell, chances are that the hair was processed at some point.
---